ABOUT US
OUR COMPASSIONATE AND CARING STAFF IS AVAILABLE 24 HOURS/DAY.
Founded in 2005, Premier Home Care is owned and operated by a Registered Nurse, Irene Brotsky. Premier Home Care proudly serves Philadelphia, Bucks, Montgomery, Delaware, and Chester counties and has gained a notable reputation for excellence in quality of care. Rated a 5 Star Agency by CMS (Centers for Medicare and Medicaid Services) and a Deficiency Free Agency (Dept of Health) the company continues to be an industry leader setting new standards in care. In 2019, Premier Home Care expanded its services to include Premier Companion Care Services. Bringing the same consistency, dedication, and excellence to the companion/personal care and the staffing industry. Together, both Premier Home Care and Premier Companion Care are cornerstones of excellence in the senior healthcare community.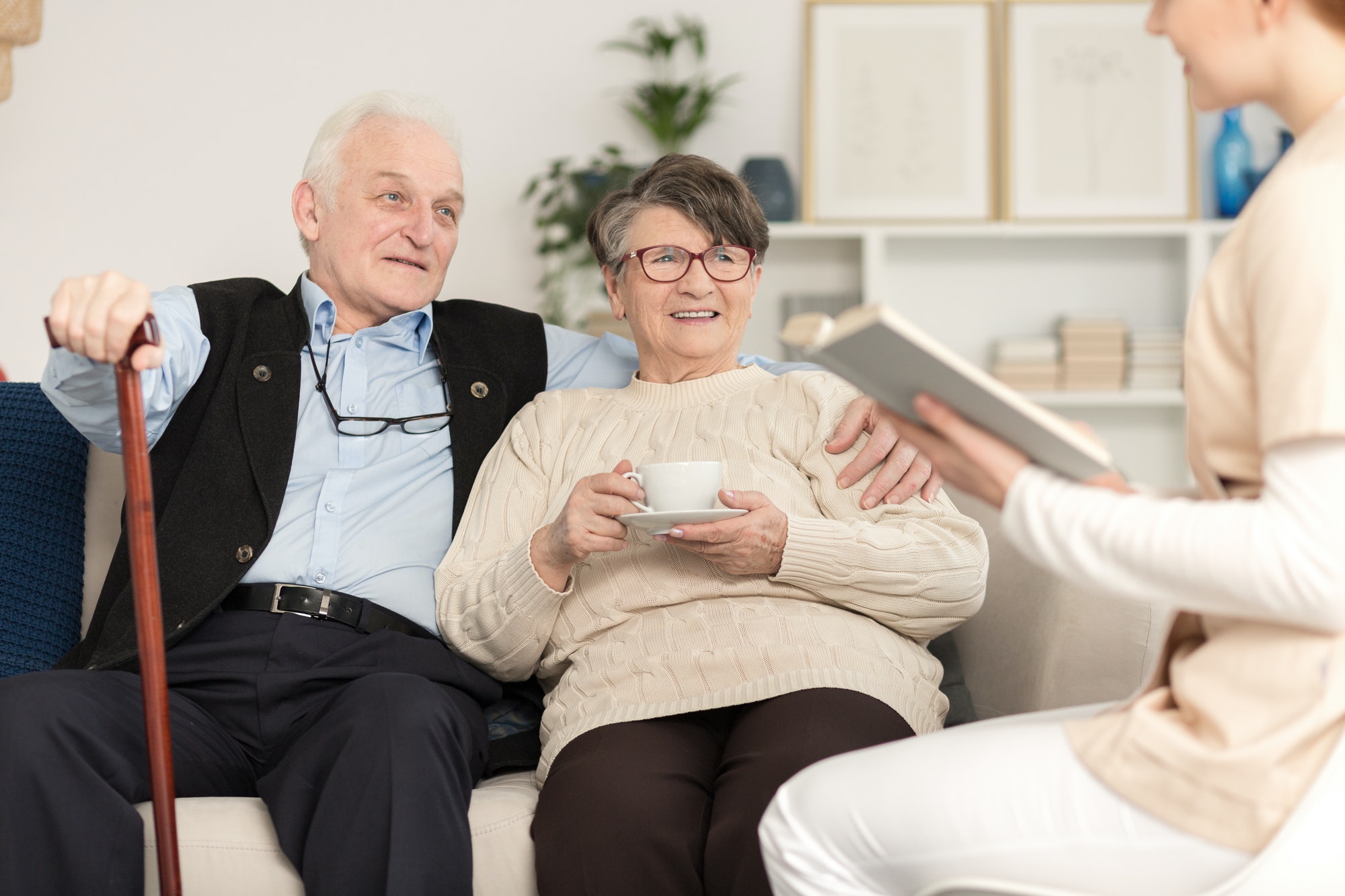 Our mission
Premier Home Care is dedicated to providing dependable, caring service to our patients and their families in the privacy and comfort of their home.
Our vision
Premier Home Care will be known as the preferred provider of home health care services to our patients, our physicians, skilled nursing facilities and to the entire healthcare community of the Greater Philadelphia area and its surrounding suburbs.
Our Philosophy
We believe that each home care patient is a unique individual with varying individual healthcare needs. We also believe that every home care patient has one thing in common; they deserve a dependable and caring home care experience. Providing "Premier" Home Care is not just a job or service, it is a life's passion for each and every member of our team. We work closely with your physician to help you achieve and maintain independence. Our agency's priority is to provide you with a superior quality of life!
What Makes Premier Unique
24 hours, 7 days a week, a live on call Registered Nurse available to answer your questions. No automated systems, messages or frustration. We initiate care within 24 hours of discharge from the hospital, skilled nursing facility or doctor's office referral.
Always stay connected with our FREE family shared portal.
We provide outstanding continuity of care. You will receive treatment from the same nurse, therapist and home health aide throughout the course of treatment.
We are a 5 Star CMS Rated Agency and a Deficiency Free Agency, one of only very few to achieve this in the state of Pennsylvania
All-inclusive healthcare: We offer both Home Health, Home Care and staffing services to meet your specific needs. Premier is the area's most comprehensive care agency.
Custom tailored care plans to meet the needs of every individual client
Weekend and holiday admissions and visits.
Premier is the area's most comprehensive care agency. Home health services that cover a wide range of health and social services delivered in the privacy of your home. Home care services that cover companion care and personal care needs wherever you call home. Staffing solutions for senior living communities who are experiencing a staffing crisis.
We offer daily visits to our patients when necessary.
We proudly serve Philadelphia, Montgomery, Bucks, Chester and Delaware Counties.
Weekend and holiday admissions and visits.
Outstanding service to all our clients' needs and desires.
Professional, friendly, and caring staff. Candidates are carefully selected by our team to make sure they have the same upstanding care values that Premier prides itself on
Direct and timely responses to client referrals and requests.
Consistent advancement of and improvement upon industry standards.
Open, clear communication between all clients, partners and staff.
Honesty, integrity and reliability in all we say and do.
Active participation of all staff in developing and implementing ideas and processes.